These are the guys to thank on the Oberlin team, who keep the course in exemplary shape for our membeship!
---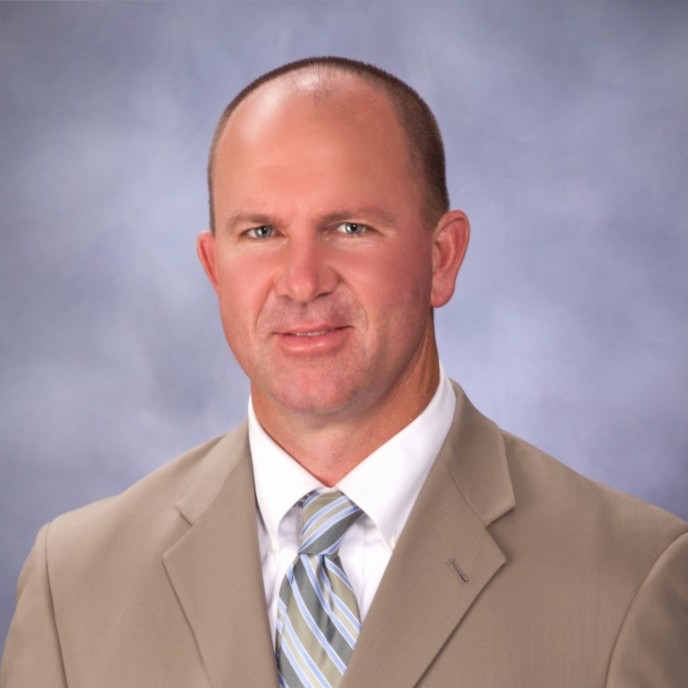 Dan Cherrstrom
Golf Course Superintendent
Dan Cherrstrom, CGCS, began his turf career in Chicago at Beverly CC. After 3 years at Beverly, Dan spent the next 2 at Harborside International before becoming the Head Superintendent at Highland Park CC. In 2010 Dan and his wife Amy had their third son Nicholas (Jack 16, Alex 13, and Nick 11) and decided to move closer to Amy's family. In 2011, Dan took the position of Superintendent at Lakewood CC until 2019.
Since 2019 Dan has been the Construction Superintendent at Sharon GC working with Architect, David Zinkand, and Superintendent, David Willmott, on a complete course renovation. He received his BA in Organizal Management from University of St. Francis, an associate degree in agronomy from Joliet Junior College, and designation of CGCS from the GCSAA in 2009. Dan and his family live in Avon. He enjoys watching his son, Jack, play high school baseball and golf.
---
Greens Crew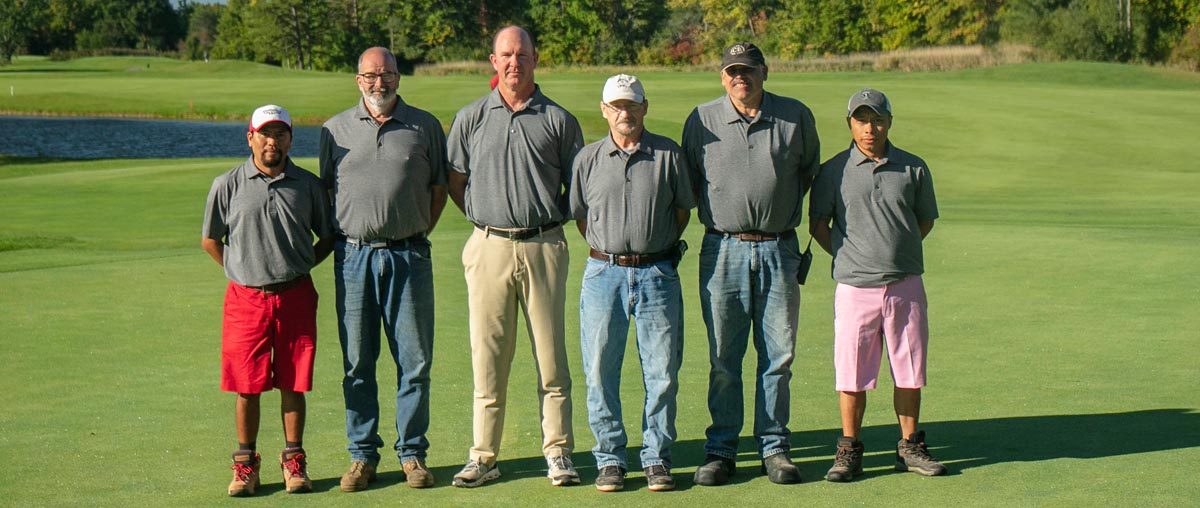 Bill Marozsan, 1st Assistant Superintendent
I was born in Elyria on a record cold day in March of 1960. I now live in Carlisle Township. I graduated from Midview High School. I am happily married to my wife Polly for 20 years. We met on a blind date. We have a son Zack who was born in 1992. He is a busy-body. I worked at the Oberlin Golf Club in the summer of 1975 and in 1976. I worked in some factories in the early 80's, but found the outdoors was the way to go. I started working full time here at Oberlin in 1982 under Frank Stydnicki, then Mike O'Donnell, followed by Jim Thompson, and now Thom Martinek. I have learned a lot from all of the superintendents that I have worked for in my 26 years here at Oberlin. I am also a sports collector and an avid autograph seeker.
Tim Rolfe, Full Time Laborer and Mechanic
I was born and raised in Wellington, Ohio and graduated from Wellington High school in 1982. I started working for the Oberlin Golf Club in 1982. Prior to working here I worked summers at Forest Hills Golf Course. I got married in 1998 to my wife Julie, and have a stepson named Bobby. My hobbies are bowling and golf.
Leon Wohlever, Full Time Laborer and Mechanic
I started work here at the Oberlin Golf Club in 1984. I was married in October of 1999 to my wife Tonya, and I have a stepson. I enjoy reading about military history and my outside activities with my stepson Todd, and our family dog. Working at the Oberlin Golf Club has been a very fun and educational experience, which has kept me very busy and happy.